HAPRO / HUITS / SUNSEED Convention 2015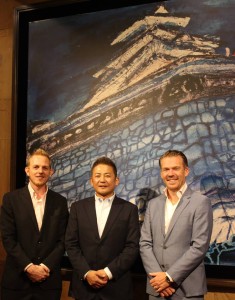 The HAPRO/HUITS/SUNDEED Convention 2015 was a great success.
We were very happy to meet so many shop owners, CEOs, distributors, sales people and users of the Hapro Seecret products. It was really good to get feedback and learn from the experiences these people have had with our products.
We were even happier with all the positive stories and the enthusiasm everyone shared about our products.
Also, we were able to sign new deals and we have good news coming up with regards to new products.
So, make sure that you don't miss it!
We will be putting this information on our website soon.